The PowerBall dividends for the draws on Tuesday, 1 March revealed that neither the PowerBall nor the PB PLUS jackpots were struck. The kitty continues to grow and will be worth more on Friday.
POWERBALL DIVIDENDS
According to the PowerBall dividends, the biggest winners in Tuesday's draw were the three players who matched five numbers for a return of R164 936,30.
The 23 players who matched 4 numbers plus the PB won the second-most money on the night with – R13 471,80.
Bringing up the rear, 139 209 players correctly guessed the PowerBall for R10.
The winning PB numbers were: 04, 15, 26, 38, 39 and PB: 19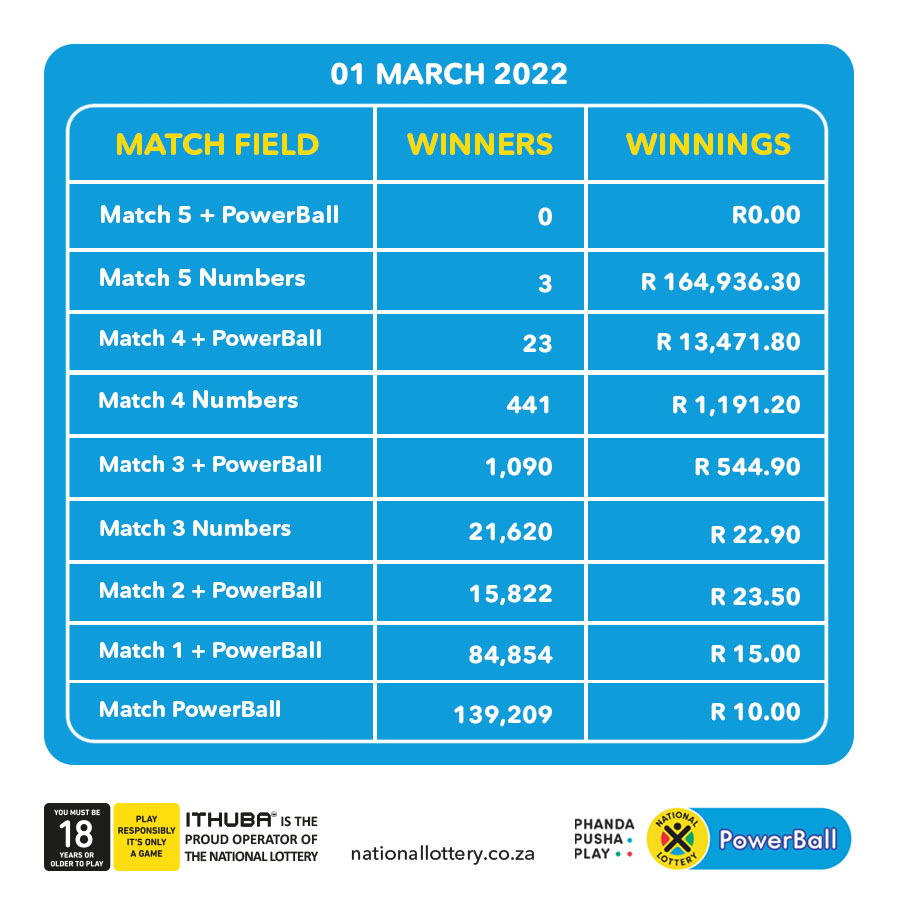 In the PB PLUS match field, one person walked away with R222 635,30 after matching five numbers. Followed by 22 players who matched four numbers plus the bonus ball for a dividend of R6337,10.
At the other end were the 133 957 players that only matched the bonus ball for R5.
The winning PB PLUS numbers were: 05, 07, 22, 38, 48 and PB: 12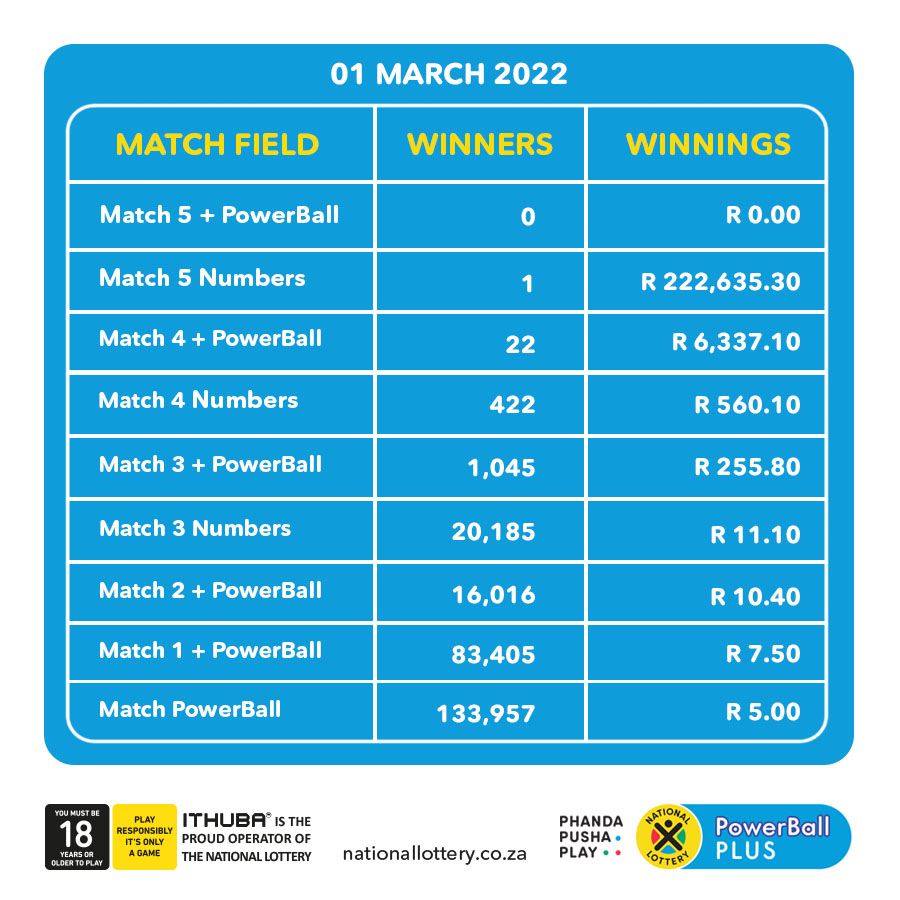 After the rollovers, the PowerBall jackpots will be worth a combined R92 million in the draws on Friday night, 4 March. The PowerBall sits at R36 million while the PB PLUS is expected to be worth an estimated R56 million.