Governor Willie Obiano has commissioned a new hospital building in Awgbu, Orumba North Local Government Area.
The hospital was built by Awgbu Progress Union (A.P.U) Lagos branch.
Commissioning the building, Governor Obiano represented by the Anambra state Commissioner for Health, Dr. Vincent Okpala thanked the Awgbu Progress Union, Lagos branch for the laudable achievement which he said, will go a long way to assisting the government to serve Ndi Anambra better in terms of health care service delivery.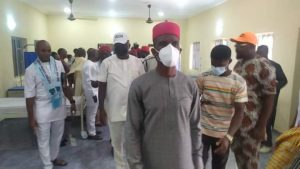 Dr. Okpala who enumerated the giant strides of the Obiano's administration in the Health sector, noted that the State government has attracted National Basic Healthcare Provision Fund, to Ndi Anambra which the Community benefited from,  introduced Anambra State Health Insurance Agency, revitalized and equipped some Primary Healthcare Centres in various political wards in the State, building of  an oxygen plant, among others and promised that the state government will do everything possible to ensure that the hospital functions effectively and efficiently as a referral centre.
The President, Awgbu Progress Union, Lagos branch, Chief Aloysius Okoye in his address said that it has been the desire of the A.P.U Lagos branch to contribute immensely towards the growth and development of their Community, as they had earlier constructed inter-community road links, rehabilitation of schools among others and appealed to the State government to help them realize the purpose for which the hospital is conceived by sending experienced medical personnel's, essential drugs, modern laboratory equipment's, service vehicles among others to the hospital.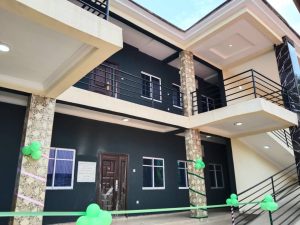 In a speech, the Caretaker Committee Chairman, Awgbu Progress Union, Chief Joe Onwuchekwe, maintained that the Obiano administration has redefined good governance and introduced innovations that launched Anambra state on course for sustainable development, and appealed to the state government to complete the Awgbu-Amaetiti- Okpeze-Ndiukwuenu- Ubani junction road with spurs to Awa and Ufuma, to help their people access the hospital as well as evacuate agricultural produce.
The Vice President, Ohaneze Ndigbo Worldwide, Chief Damian Okeke-Ogene thanked A.P.U Lagos branch for delivering the world-class project and urged other communities in the State to emulate Ndi Awgbu in ensuring that Anambra state remains on the path of progress.
Correspondent Chibuzor Okoye reports that official commissioning of the hospital building by Governor Obiano, goodwill messages among others climaxed the event.