The provinces affected by the load reduction include Gauteng, KwaZulu-Natal, Northern Cape, North West and the Free State.
"During the load reduction implementation, customers are urged to switch off all their electrical appliances to avoid possible damage due to power surges when supply returns.

'"Failure to do so may lead to transformer trips or failures and damages to household appliances when supply is restored," said the national power supplier.
The length of the power outage differs from province to province. However, supply will mostly be disrupted between 17:00 and 22:00.
KwaZulu-Natal is the most affected province with more than 13 affected areas.
Load reduction may be the precursor for full-blown load shedding as Eskom announced that the power system would be severely constrained during evening peaks and said load shedding could be implemented at short notice if there are any unit breakdowns.
LOAD REDUCTION SCHEDULES
GAUTENG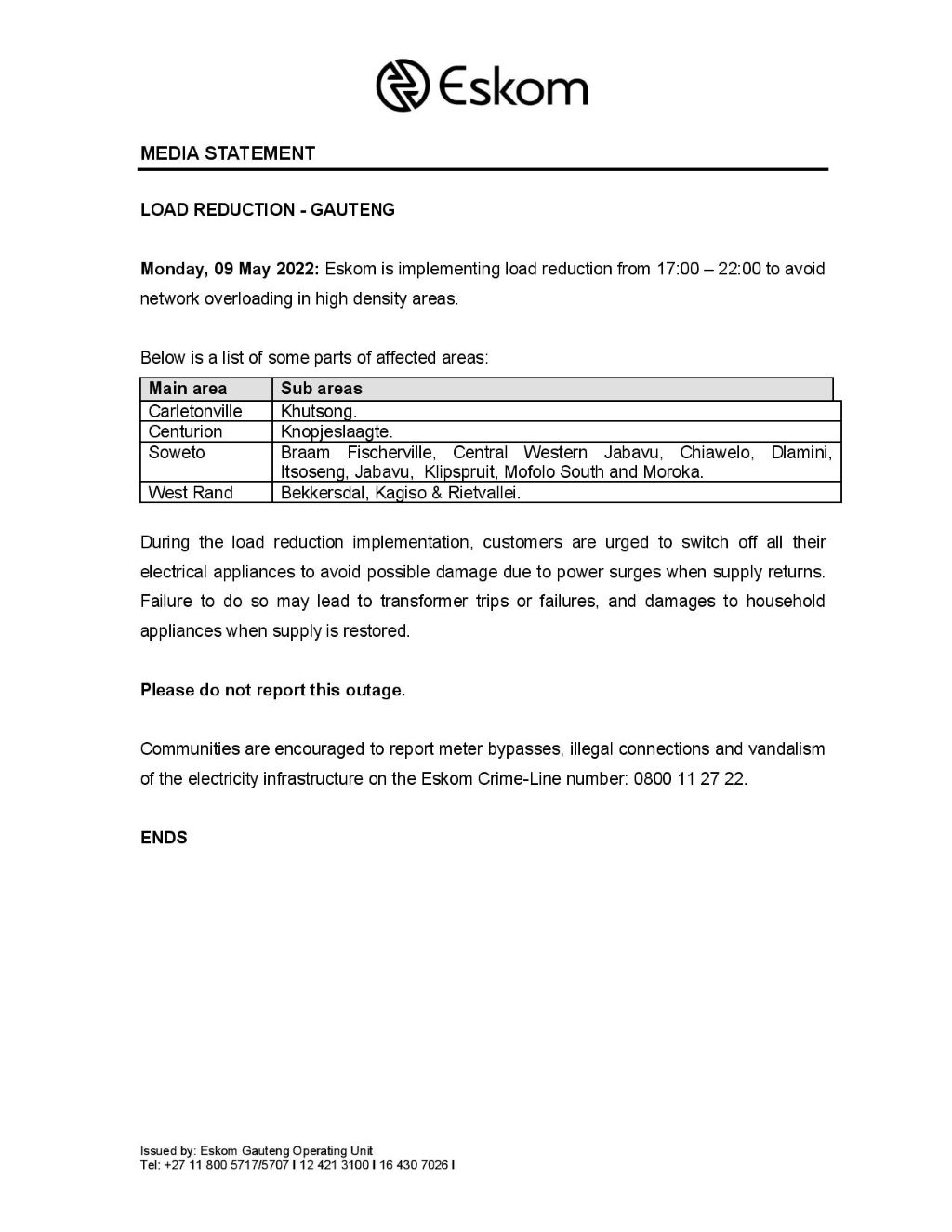 KWAZULU-NATAL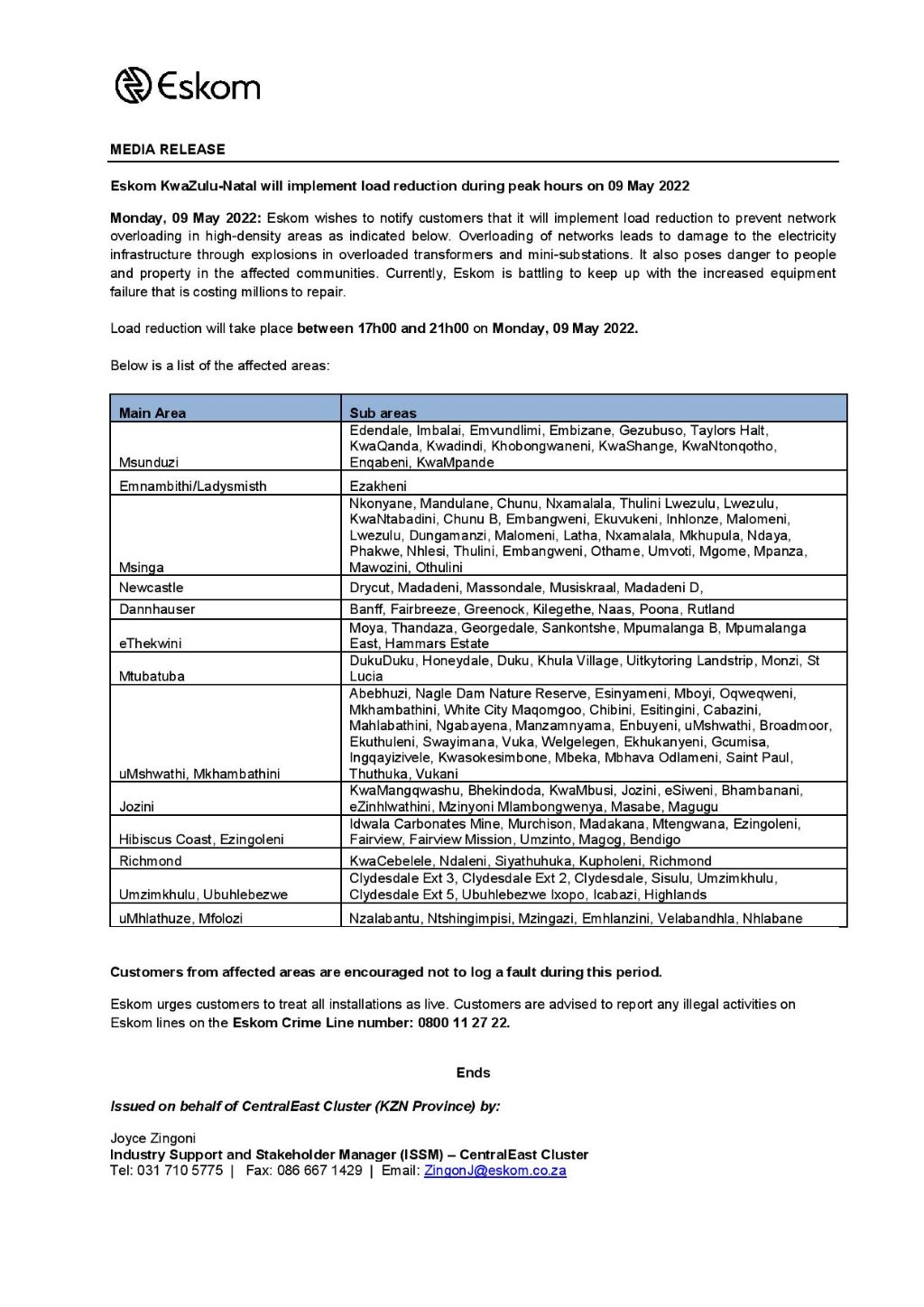 NORTHERN CAPE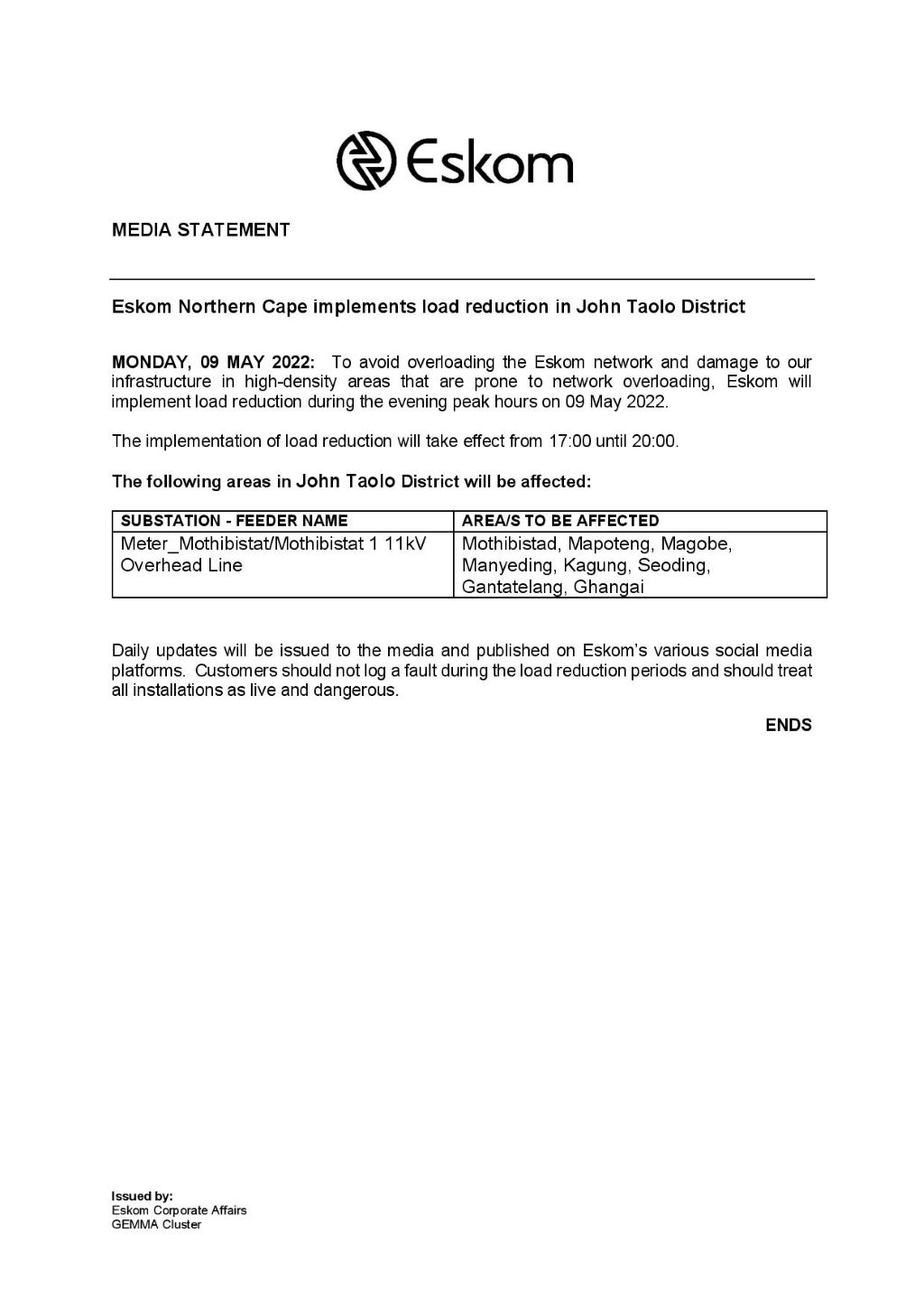 NORTH WEST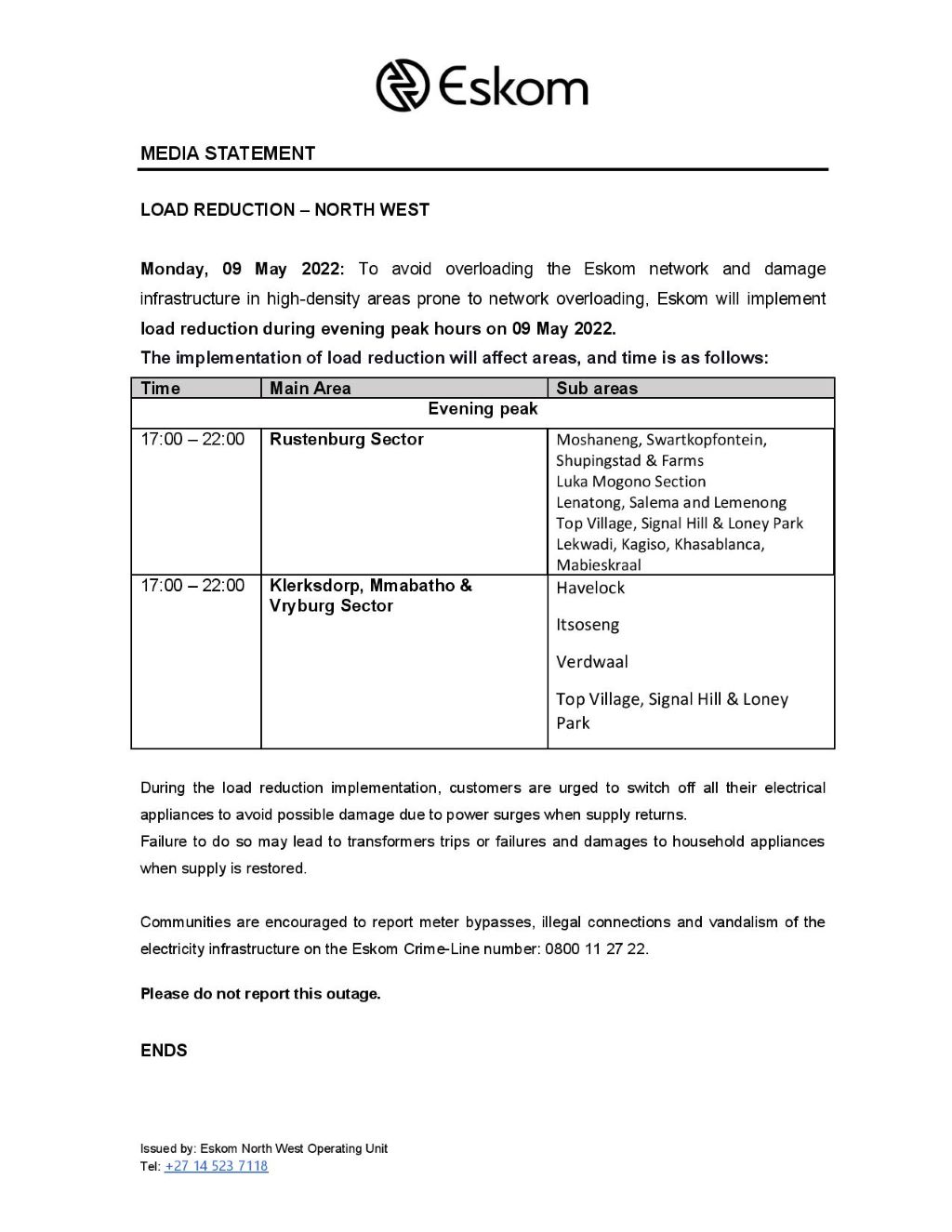 FREE STATE