Christians have been urged to discard  habits hindering  their   race of everlasting life.
The Anambra State Two Overseer of the Deeper Life Bible Church, Pastor Jude Chukwuocha, gave the advice in a sermon during a combined service at the Church headquarters in Awka.
Emmanuel Chigbata reports that Pastor Chukwuocha explained that every mortal on earth is in a race to eternity but anyone who decides in winning the everlasting race would successfully do so.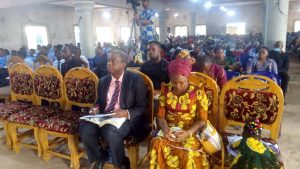 Speaking on the theme titled "The Game of Life" Pastor Chukwuocha, implored the faithful to discard hindering habits in the course of the race as God would not sweep to the carpet any form of transgression.
He further counseled the church on daily scripture reading to understand the basic facts and principles of running the divine race effectively.
Pastor Chukwuocha implored the leaders of the nation to put welfare of masses above every other consideration.
On his part, the Group Pastor of Amikwo group of Districts Deeper life Awka, Pastor Donatus Ndum, affirmed that God remains the only solution to the challenges Christians are passing through from the leaders of the country and task them not to derail in faith by their actions.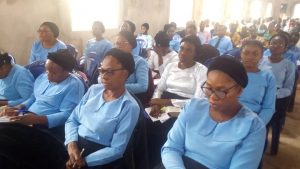 The Vice Chancellor, Nnamdi Azikiwe University Awka, Professor Charles Esimone who was part of the service while urging Christians to remain extremely conscious in understanding the game of life, charged the electorate in the forth coming election to choose wisely good leaders that will meet their needs and aspirations.
Prayers, praises and thanksgiving climaxed the event.